Ready to Learn why, when, and how to publish properly?
Elevate your organization's social media presence with our guide:
6 Steps to Social Media Success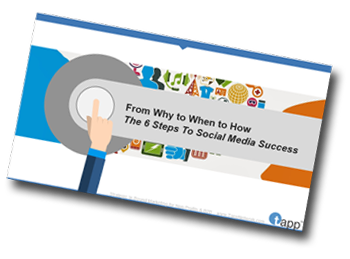 Whether you're marketing on a limited budget, or have a team of experts, this guide to social media success is for you. We detail 6 steps to achieve your goals using social media, including:
Gaining followers for lead generation
Increasing engagement to strengthen brand recognition
Attracting and engaging thought leaders in your industry
Increasing Conversions - getting people to your site!